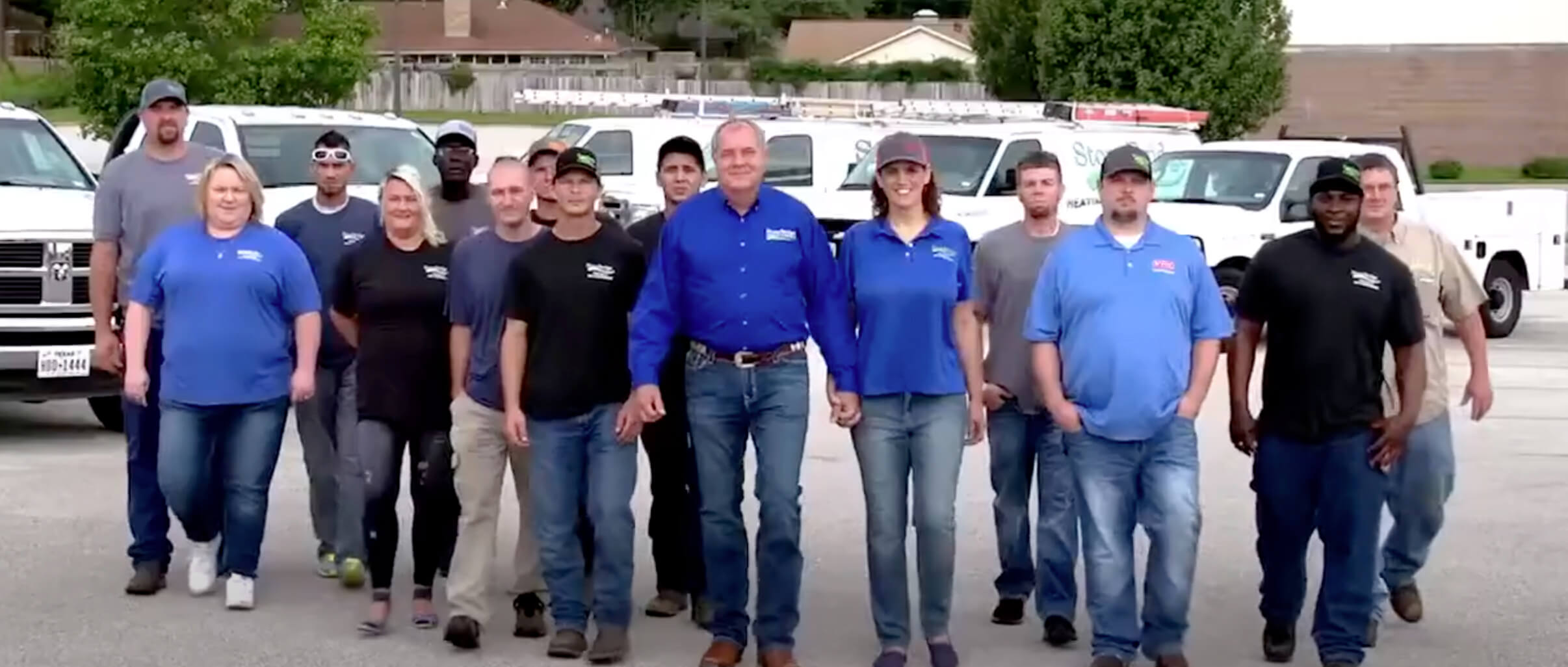 In the summer and winter months, a working HVAC system is critical. StoneBridge Heating & Air Conditioning is committed to ensuring your residential and commercial space is in optimal working condition. Our technicians are highly qualified and extensively screened.
A bad or faulty air system increases the risk of allergens, mildew, air leaks, and inflated energy bills. We are here to eliminate health hazards and keep your energy bill reasonable.
See what our customers are saying about us and read our customer reviews.
Company History
StoneBridge was founded in the 1990s by experienced technicians who had already been working in the industry for a decade. They've been faithfully serving Smith County, TX, with excellence since.
We understand the importance of trustworthy and knowledgeable technicians, on-time service, and friendly and professional service. StoneBridge provides ongoing training and keeps technicians equipped with the latest technology. Each technician completes a full background screening and drug test to ensure each service is completed with integrity and care.
Mission Statement
StoneBridge Heating & Air Conditioning is committed to providing quality service for a straightforward, cost-effective rate. We pride ourselves on maintaining integrity and honesty. We are here to listen, solve problems, and interact with professionalism and respect.
Community Involvement
At StoneBridge, we believe in community and are committed to giving back. We are invested in being a part of a positive and measurable change across Smith County.
Why Choose Us?
StoneBridge Heating & Air Conditioning is dedicated to serving Tyler, TX, with exceptional customer care, unmatched service, and affordable repairs.
Benefits of choosing StoneBridge:
24-hour service
Straightforward pricing
Satisfaction guaranteed
On-time service
BBB accredited and A+ rating
Latest technology and highly trained professionals
Available membership and financing options
Check out how our membership options can help you save!