Common Signs of a Faulty Air Conditioner
Most of the time, the air conditioning system will alert homeowners to a problem before it fails completely. When the problem is fixed early on with the aid of professionals, homeowners will save money and avoid the future irritation of a complete system breakdown.
Homeowners should be aware of signs that an air conditioner requires repairs to return to good working order. Continue reading for some warning signs to look out for that indicate the AC may be broken.
Don't Ignore Strange Noises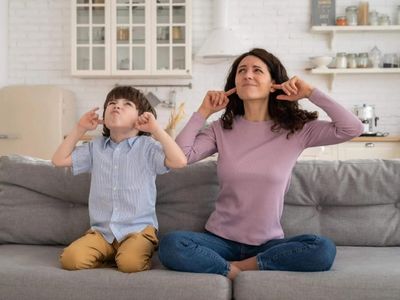 If homeowners hear unusual noises coming from the air conditioning system, that indicates something is wrong, and they should call a professional. Loose screws can cause many rattling sounds. The interior and exterior units vibrate when an air conditioner is switched on. This vibration might cause the screws to become loose over time.
A noise from the AC that sounds like violent hammering is most likely a condenser problem, although this is not always the case. Sticks, leaves, and other dirt particles can become lodged in the condenser and generate this noise. If bushes surround the exterior unit, small leaves and twigs might become lodged if homeowners fail to clean the condenser for an extended period.
Thermostat Issues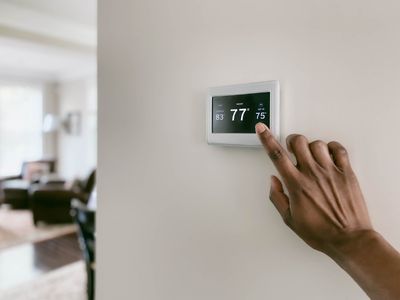 If homeowners have thermostat problems, they may be dealing with a thermostat that doesn't achieve the right temperature. This might be due to broken or damaged sensors, poor thermostat location, or even dirty equipment.
Multiple sensors are needed for thermostats to function appropriately. One or more of these sensors may be faulty or damaged if the thermostat fails to attain the right temperature. As a result of this problem, the temperature readout may be higher or lower than where it was set. Unfortunately, repairing a broken sensor is a difficult task. In most cases, the entire thermostat is replaced. If homeowners feel they have a broken or damaged thermostat sensor, they should contact an HVAC technician immediately before additional damage occurs to the system.
The position of the thermostat might potentially cause temperature reading problems. If the thermostat is located near a fireplace, the temperature readout may be higher than the rest of the house. The same is true for thermostats installed in chilly areas. The thermostat reading may be far lower than the rest of the property.
Dirty parts may also cause thermostat problems. Dust, dirt, and lint particles can accumulate within the device over time, potentially blocking sensors or creating other issues. This can also lead to inaccurate temperature measurements.
Fluctuating Cooling is a Sign
Uneven cooling can be caused by various problems with a home's air conditioner or air ducts. Suppose homeowners have difficulty controlling the temperatures in their rooms while the air conditioning system is running. In that case, one of the following scenarios may apply and should be addressed ASAP:
Leaks in the air ducts

Poor attic insulation

Dirty air filters

Aging AC equipment
Homeowners should immediately call a professional for assistance if any of these signs are noticed and air conditioner issues are suspected. They can inspect the AC and fix any problems before they get out of hand or cause a system breakdown.
About Stonebridge Heating & Air Conditioning
Stonebridge Heating & Air Conditioning has over two decades of experience serving Tyler, TX, and the surrounding areas. They offer straightforward pricing, 24-hour service, and a membership plan with many benefits. Call them today for air conditioning repairs in Tyler, TX.
[press_release_images][/press_release_images]
[press_release_distributions id="167627″][/press_release_distributions]